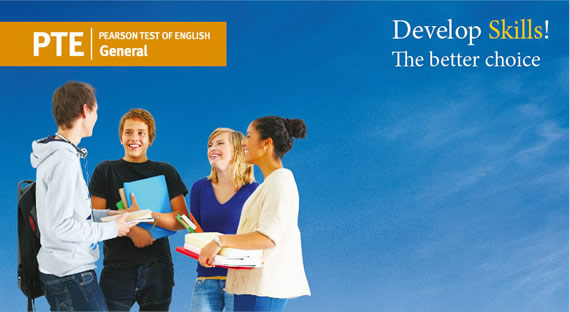 Pearson Test of English General (PTE General), formerly known as London Tests of English General, is a comprehensive and coherent assessment program that covers all the Common European Framework (CEF) levels. It gives test takers an opportunity to identify the strengths of their language proficiency, and track improvement and success over time.
PTE General is used by test takers who are looking for an internationally recognized English test that allows them to build a portfolio of their language proficiency for travel, further education or to enhance their employment prospects.
PTE is a suite of six tests at different levels (A1, 1, 2, 3, 4, 5). Test takers are free to choose a test level according to their own English language abilities.