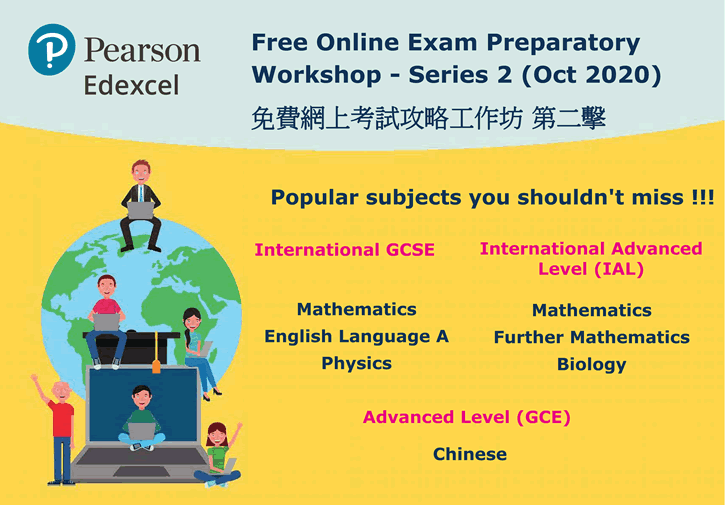 Due to popular demand, the 2nd Pearson Edexcel Free Exam preparation workshops series launching in Oct!
Some positive feedback to be shared from our last online workshops: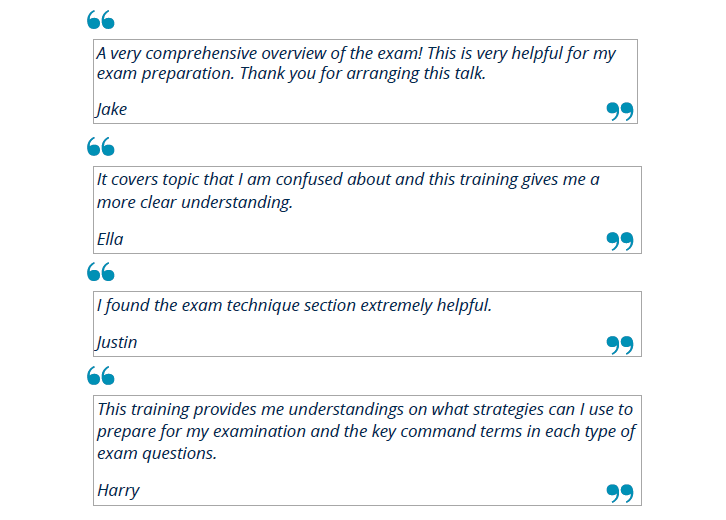 No matter you are considering or preparing taking exam for International GCSE / IAL or studying HKDSE but hope to find an alternative way to apply for universities. You MUST NOT miss this workshop!
For the 2nd series, we have picked total 7 prominent subjects from International GCSE, A Level & International A Level (IAL) for HK & Macau candidates, and to fulfill attendees' request from our last workshop!
Workshop schedule
Early registration is recommended to avoid disappointment! Place is limited and on first come first served basis.
We are privileged to confirm qualified subject specific experts with many years of teaching experiences on Pearson Edexcel preparatory programs, they will share their intelligence on exam planning, study pathways and strategies, offer fundamental and comprehensive advice to candidates in HK & Macau.
Workshop content
Brief introduction of the subject and highlights on key points/units
Comparison of curriculum between International GCSE / IAL and HKDSE
Strategies on getting high marks
Deep dive explanation in one of the popular units
Exam preparation tips and time management
Addressing common complications and mistakes
Q & A session will be offered at the end of each workshop to address individual question.
Channel
Online via Microsoft Teams (Particular meeting link will be emailed to candidates a day before the workshop)
Medium of instruction
Cantonese with English Content (except specified below)
Special notes
There won't be content sharing after the workshop instantly. Students are recommended to attend on time and take notes when necessary.