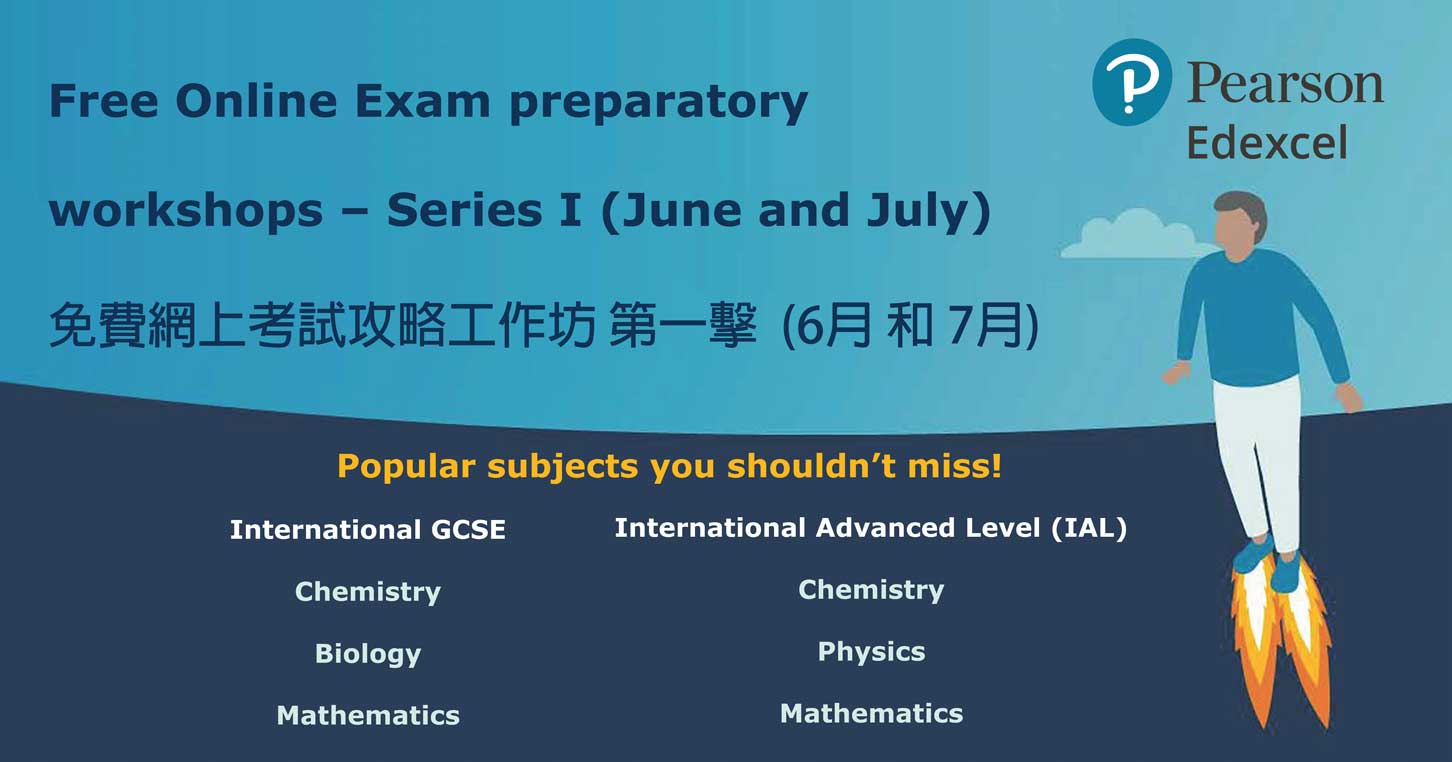 The 1st Pearson Edexcel Free Exam preparation workshops series launching in Jun! Prepare your Oct/Nov autumn 2020 and future exam series, register today!
Pearson Edexcel develops series of exam preparatory workshops. For the 1st series, we selected total 6 prominent subjects from International GCSE & International A Level (IAL) for HK & Macau candidates.
We are privileged to confirm qualified subject specific experts with years of teaching experiences on Edexcel programs, sharing their intelligence on exam planning, study pathways and strategies, offer fundamental and comprehensive advice to candidates in HK & Macau.
Workshop covering:
Brief introduction of the subject and highlights on key points/units
Techniques for analyzing questions
Strategies to get good/high marks
Exam preparation tips and timeline
Address common complications and mistakes
Study pathway of this subject in university
Q & A session will be offered at the end of each workshop to address individual question.
Language: Cantonese with English Content
Channel: Online via Microsoft Teams
(Particular meeting link will be emailed to candidates a day before the workshop)
Pearson Edexcel Online Exam preparatory workshop teachers' profile