Date: 4/6/2016
Time: 10 a.m.-12 noon
Venue: Grand Ballroom, Lower Level 1, Kowloon Shangri-La Hotel, 64 Mody Road, Tsim Sha Tsui East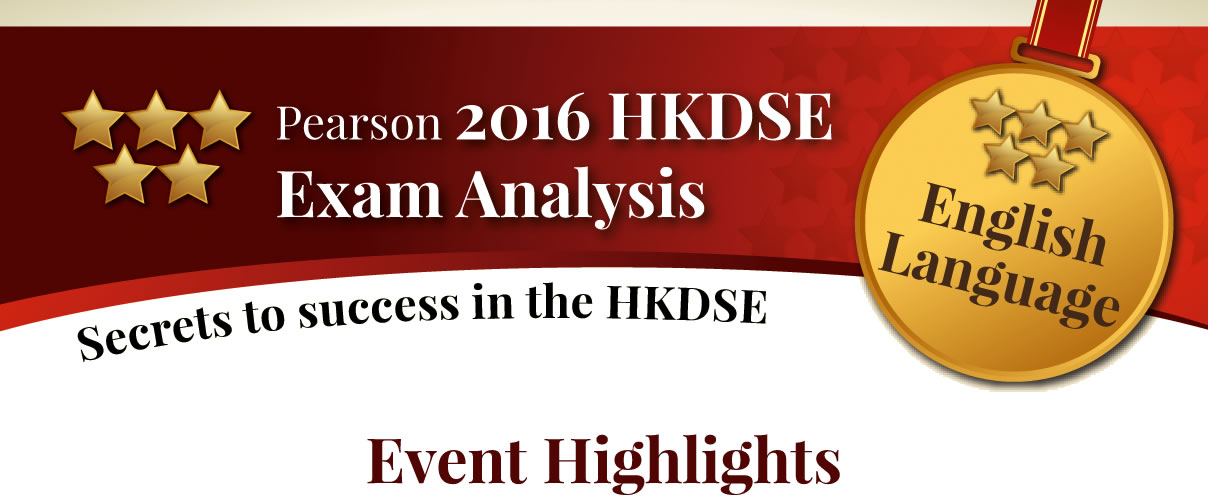 As an annual HKDSE event to support secondary school English teachers, the Pearson HKDSE Exam Analysis seminar has grown in popularity, setting a new attendance record on 4th June this year with around 300 attendees.

On this occasion, two distinguished guest speakers, Mr Layheon Tan (Head of Department (Senior), Diocesan Boys' School) and Ms Yvonne Yuen (DSE English Coordinator, YMCA of Hong Kong Christian College), shared their views on Papers 1–3 of the 2016 HKDSE English Language Exam, as well as their secrets to preparing students for success in the subject.
First on stage was Mr Tan, who analysed questions of note or which might have posed difficulties for students in Papers 1 & 2. He also presented his team's strategy for teaching English, and was then joined by a selection of Grade 12 DBS students (fresh off the 2016 HKDSEs), who shared their experiences and tips for effective English learning and exam preparations.

After a short break, Ms Yuen discussed the challenges of Paper 3, and offered her professional views on helping students to handle them. She also shared some predictions for 2017, as well as suggestions for effectively preparing for this paper, such as getting students actively involved in creating their own Part A practice papers or setting up mixed ability groups so that students could help each other.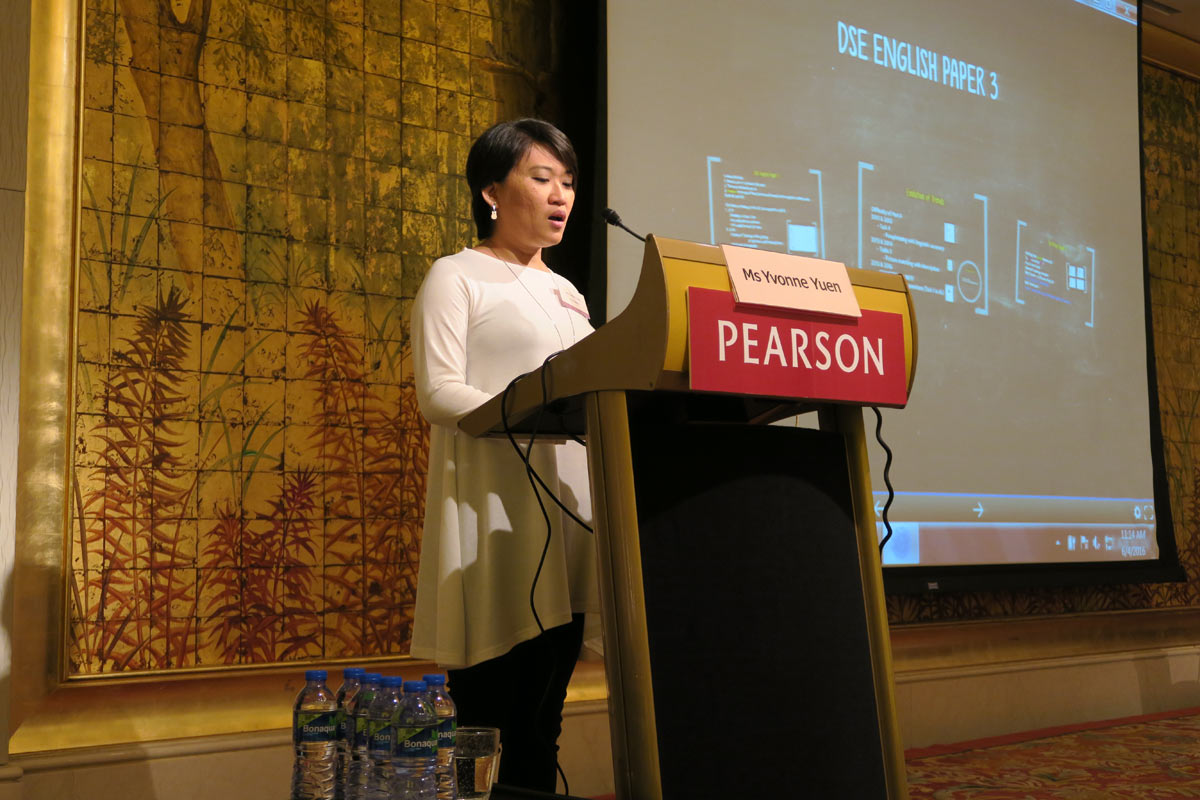 The speakers' talks were very well received, leaving many audience members inspired and already looking forward to next year's event!