Welcome to Pearson Hong Kong official home page. In Hong Kong and Macau, with Longman as a famous name, Pearson is a leader in all academic sectors, ranging from pre-primary, primary, secondary and higher education through to adult learning. You may be familiar with some of our products — Longman Elect, Longman Dictionary of Contemporary English, among others.
Play
One defining mission
Helping people progress in their lives through learning: We want to be seen pioneering new ways of learning that are more effective, accessible and engaging, more powerful and personal. And, in all we do, we want to be acknowledged as approaching our work with rigour, and with a real commitment to always setting the very highest standards.
A new name and logo
Pearson Longman Hong Kong is now renamed Pearson Hong Kong. Our logo is also changed as follows:
Old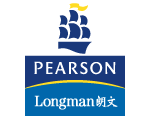 2011-2015
New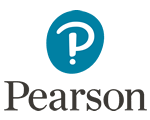 We've adopted the interrobang as our brand mark because it captures two essential principles at Pearson – the curiosity to know and discover, and the excitement and fun of learning. Our customized interrobang brand mark has been carefully crafted and encapsulated in a thumbprint, which symbolizes our human-centric approach of putting the learner at the heart of everything we do.
Play